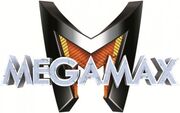 Megamax is a central European TV broadcaster which specializes in children's shows. It was one of the main broadcasters of Code Lyoko and Code Lyoko Evolution. Megamax broadcasts in Hungary, Romania, the Czech Republic, and Slovakia. The company is a division of AMC International.
History
Megamax was created in Hungary in February, 2012 as a children's channel by Chellomedia, the predecessor brand to AMC International. The channel was conceived as a supplement to Minimax and Animax, which are also Chellomedia administered, though Animax is a Sony company. It replaced "Zone Club", a women's entertainment channel.
In November of the same year, Romania was added, with Slovakia added to Megamax's broadcast base added in December. The Czech Republic was added afterwards.
Noteworthy Shows
These shows are noteworthy, since some of the people who worked on Code Lyoko worked on them.
Skyland
Wolverine and the X-Men
Galactik Football
Casper's Scare School "But they're new and will make mistakes, so we won't hold this against them."
Further Reading