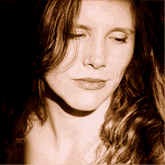 Barbara Weber-Scaff (born August 21, 1963), or as she is also credited, Barbara Scaff, is an actress who played a variety of roles in Code Lyoko and elsewhere. Most of her Code Lyoko roles are men. She is a former Broadway actress.
Noteworthy Non-Code Lyoko Roles
Several collaboration albums, including one with Elton John.
"The Legend of Calamity Jane", where she played the titular character in 1997. This role is relevant because this show was broadcasted by the same company as Code Lyoko.
Another Road: This was written by Julien Lamassonne.
Les Funambules: An anti-homophobia album
The French dub of Flashdance
Arthur and the Invisibles: Lip Sync Artist
Several roles in the Rabbids franchise
The title role in The Legend of Calamity Jane
Something in the Corto Maltese franchise
Martin Morning: A short-lived series that for some reason had half the English cast of Code Lyoko work on it.
Salammbo: Battle for Carthage, a video game in the same vein as Martin Morning
Still Life 2: a video game, again with the same cast.
A role in Casper's Scare School
Kaeloo: The role of Pretty the rabbit, in the Miam! Animation dub
A role in Eliot Kid
Code Lyoko Roles
Gallery of portrayed roles
A Quote from her
"Over here in France we get the craziest dialogue from the supposedly bilingual in- house translators...but luckily for us they cannot get someone from around the office to do the voice...unlLESS of COURSE dey are looking just for an e-VIL french sounding perSON! So they call actors, thank goodness, usually!"
http://www.voiceoveruniverse.com/group/videogames?commentId=2070077%3AComment%3A248866&xg_source=activity
Citations
Community content is available under
CC-BY-SA
unless otherwise noted.