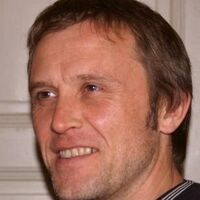 Alain Serluppus is a French script writer who worked on the first two seasons of Code Lyoko. He is now also a comedian and a director. He is self-employed, but is affiliated with Agence KAMAJI. A point of interest is that he worked for both France Animation and Antefilms, prior to their merger into Moonscoop, after which he worked for Moonscoop for two years.
Contact Information
Alain Serluppus
06 12 32 87 63 (France)
Writing
Noteworthy Non-Code Lyoko Work
This list is not all-inclusive at this time. Alain Serluppus has worked on such a wide body of work, that copying a list together would be tedious. This list is incomplete.
Wheel Squad
AIR ACADEMY
LES GRANDES GRANDES VACANCES
DONKEY KONG (1998)
Further Reading